2019 Florie Rosé De GRIS Vin de Pays de Méditerranée
• 0.75 Ltr. • Rosé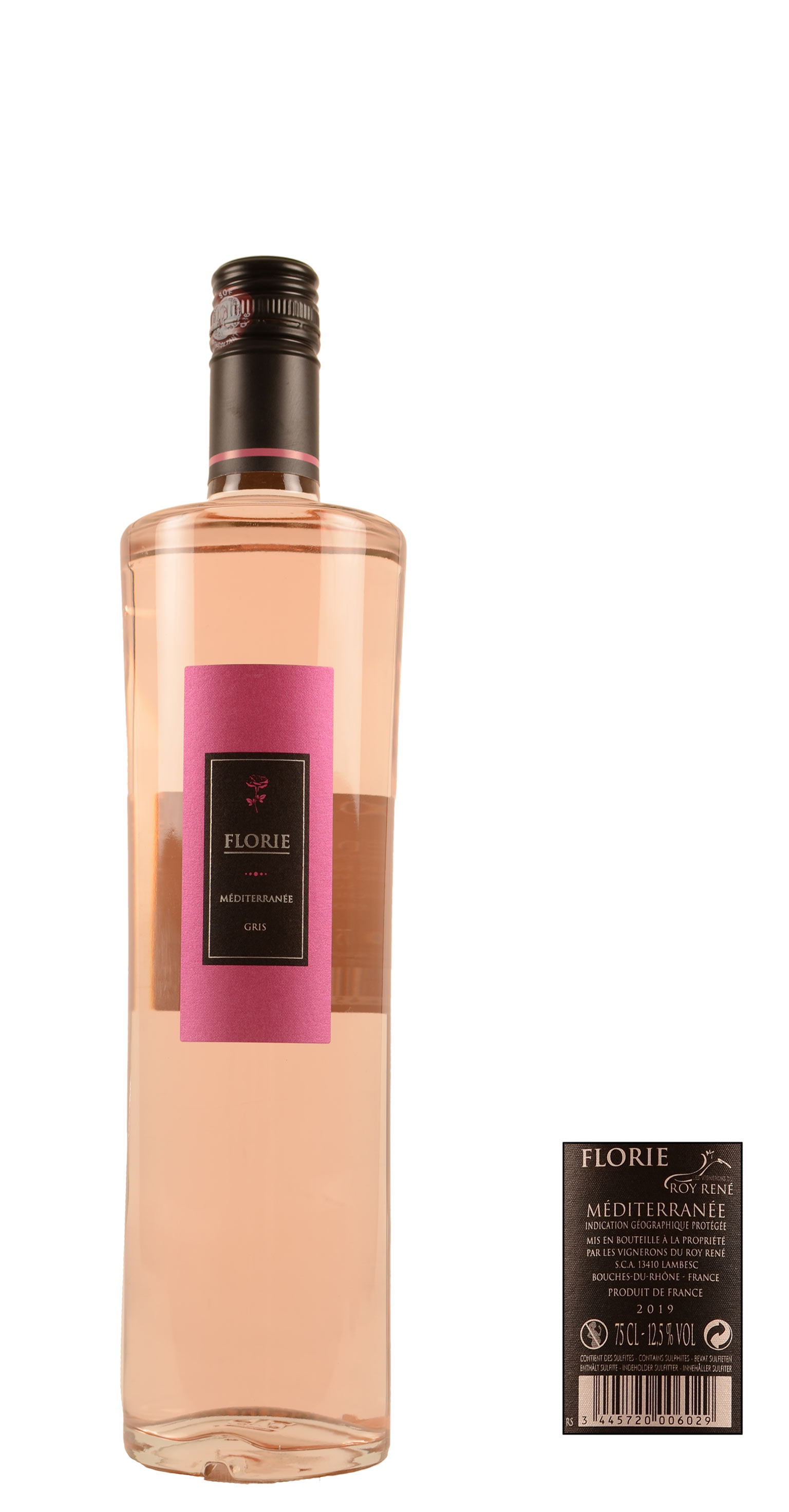 The combination of Grenache, Cinsault and Caladoc creates a light, smooth wine with a beautiful, salmon-pink color. Seductive berries with round and fruity aromas on the nose. In the mouth it is smooth, lively, refreshing and above all dangerously tasty. The medium long finish confirms its charming and friendly character. Your regular partner on hot, balmy summer days.
In the first place a delicious refreshment on hot, summer days, but also delicious with various snacks, summer salads, Asian preparations and various pizzas.
climate

Warm summers with little rainfall and mild winters without night frost.

soil

Varied soil of limestone/clay and sand.

vinification

Grenache 50%; Cinsault 30%; Caladoc 20%. Very short and careful maceration. The flavors are obtained by direct pressing of whole grapes, isolated fermentation under controlled temperature. (16° C). In the beginning of spring it is bottled.
class
Vin de Pays de Méditerranée